Look at this cool idea: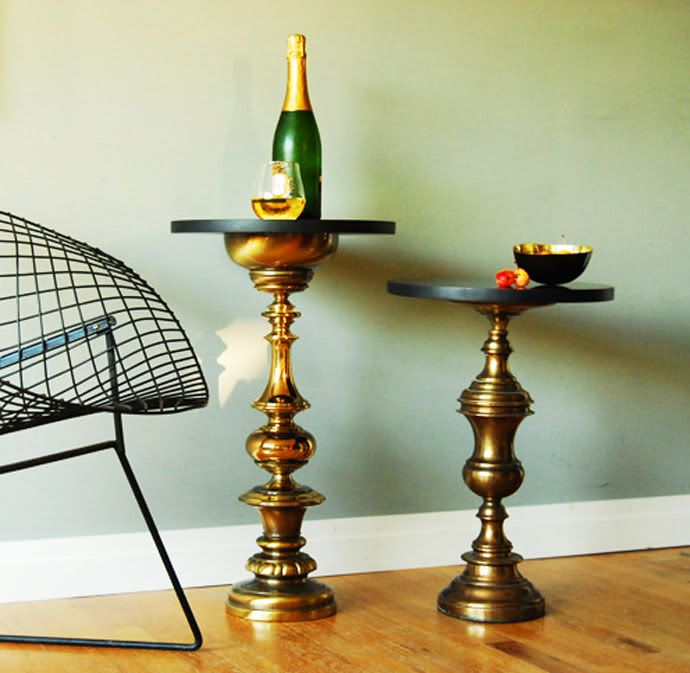 Repurposed lamp bases into side tables. How the heck did anyone think of that!?!?!
I've seen them spray painted & re-shaded but never this. This would be so cool to try!
PS. Don't forget to check out the link parties in the Side Bar or click
here
!